$19.99
AUD
Category: Young Adult
An emotional tale of identity, sexuality and suicide derived from personal experience about three teenage boys who struggle to come to terms with their homosexuality in a small Western Australian town. On the surface, nerd Zeke, punk Charlie and footy wannabe Hammer look like they have nothing in common . But scratch that surface and you'd find three boys in the throes of coming to terms with their homosexuality in a town where it is invisible. Invisible Boys is a raw, confronting YA novel that explores the complexities and trauma of rural gay identity with painful honesty, devastating consequences and, ultimately, hope. ...Show more
$19.99
AUD
Category: Young Adult
A funny and heart-warming queer Indigenous YA novel, set in a rural Australian community, about seventeen-year-old Jackson finding the courage to explore who he is, even if it scares him.  'I don't paint so much anymore,' I say, looking to my feet.  'Oh. Well, I got a boy who needs to do some art. Y ou can help him out,' Aunty Pam says, like I have no say in the matter, like she didn't hear what I just said about not painting so much anymore. 'Jackson, this is Tomas. He's living with me for a little while.'  It's a hot summer, and life's going all right for Jackson and his family on the Mish. It's almost Christmas, school's out, and he's hanging with his mates, teasing the visiting tourists, avoiding the racist boys in town. Just like every year, Jackson's Aunty and annoying little cousins visit from the city - but this time a mysterious boy with a troubled past comes with them… As their friendship evolves, Jackson must confront the changing shapes of his relationships with his friends, family and community. And he must face his darkest secret - a secret he thought he'd locked away for good.  Compelling, honest and beautifully written, The Boy from the Mish is about first love, identity, and the superpower of self-belief. ...Show more
$29.99
AUD
Category: Young Adult
Yadriel has summoned a ghost, and now he can't get rid of him. When his traditional Latinx family has problems accepting his true gender, Yadriel becomes determined to prove himself a real brujo. With the help of his cousin and best friend Maritza, he performs the ritual himself, and then sets out to fi nd the ghost of his murdered cousin and set it free. However, the ghost he summons is actually Julian Diaz, the school's resident bad boy, and Julian is not about to go quietly into death. He's determined to find out what happened and tie off some loose ends before he leaves. Left with no choice, Yadriel agrees to help Julian, so that they can both get what they want. But the longer Yadriel spends with Julian, the less he wants to let him leave. ...Show more
What's the T?
by Juno Dawson; Soofiya (Illustrator)
$19.99
AUD
Category: Young Adult
Discover what it means to be a young transgender or non-binary person in the twenty-first century in this frank and funny guide for 14+ teens, from the author of This Book is Gay. In What's the T?, Stonewall ambassador, bestselling trans author and former PSHE teacher Juno Dawson defines a myriad of lab els and identities and offers uncensored advice on coming out, sex and relationships with her trademark humour and lightness of touch. Juno has also invited her trans and non-binary friends to make contributions, ensuring this inclusive book reflects as many experiences as possible, and features the likes of Travis Alabanza and Jay Hulme. The companion title to the groundbreaking This Book Is Gay, What's the T? tackles the complex realities of growing up trans with honesty and humour, and is joyfully illustrated by gender non-conforming artist Soofiya. ...Show more
$31.99
AUD
Category: Sexuality and Gender
Frank, friendly and funny, the Trans Teen Survival Guide will leave transgender and non-binary teens informed, empowered and armed with all the tips, confidence and practical advice they need to navigate life as a trans teen. Wondering how to come out to your family and friends, what it's like to go th rough cross hormonal therapy or how to put on a packer? Trans youth activists Fox and Owl have stepped in to answer everything that trans teens and their families need to know. With a focus on self-care, expression and being proud of your unique identity, the guide is packed full of invaluable advice from people who understand the realities and complexities of growing up trans. Having been there, done that, Fox and Owl are able to honestly chart the course of life as a trans teen, from potentially life-saving advice on dealing with dysphoria or depression, to hilarious real-life awkward trans stories. ...Show more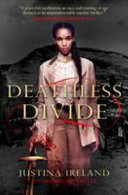 $18.99
AUD
Category: Young Adult | Series: Dread Nation Ser.
The sequel to the New York Times bestselling epic Dread Nation is an unforgettable journey of revenge and salvation across a divided America.After the fall of Summerland, Jane McKeene hoped her life would get simpler: Get out of town, stay alive, and head west to California to find her mother.But nothin g is easy when you're a girl trained in putting down the restless dead, and a devastating loss on the road to a protected village called Nicodemus has Jane questioning everything she thought she knew about surviving in 1880s America.What's more, this safe haven is not what it appears--as Jane discovers when she sees familiar faces from Summerland amid this new society. Caught between mysteries and lies, the undead, and her own inner demons, Jane soon finds herself on a dark path of blood and violence that threatens to consume her.But she won't be in it alone.Katherine Deveraux never expected to be allied with Jane McKeene. But after the hell she has endured, she knows friends are hard to come by--and that Jane needs her too, whether Jane wants to admit it or not.Watching Jane's back, however, is more than she bargained for, and when they both reach a breaking point, it's up to Katherine to keep hope alive--even as she begins to fear that there is no happily-ever-after for girls like her. ...Show more
$22.99
AUD
Category: Young Adult | Series: Heartstopper
Boy meets boy. Boys become friends. Boys fall in love. An LGBTQ+ graphic novel about life, love, and everything that happens in between - for fans of The Art of Being Normal, Holly Bourne and Love, Simon. Charlie and Nick are at the same school, but they've never met ... until one day when they're made to sit together. They quickly become friends, and soon Charlie is falling hard for Nick, even though he doesn't think he has a chance. But love works in surprising ways, and Nick is more interested in Charlie than either of them realised. Heartstopper is about love, friendship, loyalty and mental illness. It encompasses all the small stories of Nick and Charlie's lives that together make up something larger, which speaks to all of us. This is the first volume of Heartstopper, with more to come. ...Show more
$19.99
AUD
Category: Middle Readers | Series: The Jane Doe Chronicles
Step inside. Don't look back. Forward is the only way. His Dark Materials meets Mad Max in this unforgettable blockbuster adventure about the world between worlds. When a fierce quake strikes the remote island of Bluehaven, and her father disappears, Jane Doe is thrown headfirst into an epic quest to br ing him home.  But this ain't no ordinary rescue mission. Her father is lost in a place between worlds; a dangerous labyrinth of shifting rooms, infernal booby traps and secret gateways. And Jane has to find him fast, because someone else is searching for him, too. A man who knows her father's secrets. A man who has an army.  Along with a sidekick named Violet and the enigmatic Hickory, Jane is about to discover that this adventure is even bigger on the inside than it looks ...  This is the blockbuster adventure the worlds have been waiting for. ...Show more
Pet
by Akwaeke Emezi
$19.99
AUD
Category: Young Adult
Pet is here to hunt a monster. Are you brave enough to look? She stumbled backwards, her eyes wide, as the figure started coming out of the canvas...She tried to be brave. Well, she said, her hands only a little shaky, at least tell me what I should call you.Well, little girl, it replied, I suppose you can call me Pet. There are no monsters anymore, or so the children in the city of Lucille are taught. Jam and her best friend, Redemption, have grown up with this lesson all their life. But when Jam meets Pet, a creature made of horns and colors and claws, who emerges from one of her mother's paintings and a drop of Jam's blood, she must reconsider what she's been told. Pet has come to hunt a monster, and the shadow of something grim lurks in Redemption's house. Jam must fight not only to protect her best friend, but also to uncover the truth, and the answer to the question--How do you save the world from monsters if no one will admit they exist? In their riveting and timely young adult debut, acclaimed novelist Akwaeke Emezi asks difficult questions about what choices you can make when the society around you is in denial. ...Show more
$19.99
AUD
Category: Young Adult | Series: Aristotle and Dante
Aristotle is an angry teen with a brother in prison. Dante is a know-it-all who has an unusual way of looking at the world. When the two meet at the swimming pool, they seem to have nothing in common. But as the loners start spending time together, they discover that they share a special friendship--the kind that changes lives and lasts a lifetime. And it is through this friendship that Ari and Dante will learn the most important truths about themselves and the kind of people they want to be. ...Show more
$19.99
AUD
Category: Young Adult | Series: Darius
Darius Kellner is having a bit of a year. Since his trip to Iran this past spring, a lot has changed. He's getting along with his dad, and his best friend Sohrab is only a Skype call away. Between his first boyfriend, Landon, his varsity soccer practices, and his internship at his favorite tea shop, Dar ius is feeling pretty okay. Like he finally knows what it means to be Darius Kellner. Then, of course, everything changes. Darius's grandmothers are in town for a long visit while his dad is gone on business, and Darius isn't sure whether they even like him. The internship isn't what Darius thought it would be, and now he doesn't know about turning tea into his career. He was sure he liked Landon, but when he starts hanging out with Chip--soccer teammate and best friend of Trent Bolger, epic bully--well, he's just not so sure about Landon anymore, either. Darius thought he knew exactly who he was and what he wanted, but maybe he was wrong. Maybe he deserves better. ...Show more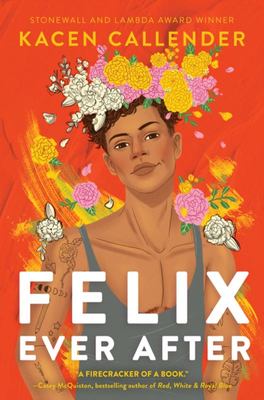 $35.00
AUD
Category: Young Adult
From Stonewall and Lambda Award-winning author Kacen Callender comes a revelatory YA novel about a transgender teen grappling with identity and self-discovery while falling in love for the first time. Felix Love has never been in love--and, yes, he's painfully aware of the irony. He desperately wants t o know what it's like and why it seems so easy for everyone but him to find someone. What's worse is that, even though he is proud of his identity, Felix also secretly fears that he's one marginalization too many--Black, queer, and transgender--to ever get his own happily-ever-after. When an anonymous student begins sending him transphobic messages--after publicly posting Felix's deadname alongside images of him before he transitioned--Felix comes up with a plan for revenge. What he didn't count on: his catfish scenario landing him in a quasi-love triangle.... But as he navigates his complicated feelings, Felix begins a journey of questioning and self-discovery that helps redefine his most important relationship: how he feels about himself. Felix Ever After is an honest and layered story about identity, falling in love, and recognizing the love you deserve. ...Show more