Holes
by Louis Sachar
$15.99
AUD
Category: Primary
Stanley Yelnats's family has a history of bad luck, so he isn't too surprised when a miscarriage of justice sends him to a boys' juvenile detention center, Camp Green Lake. But there is no lake--it has been dry for over a hundred years--and it's hardly a camp: as punishment, the boys must each dig a hol e a day, five feet deep, five feet across, in the hard earth of the dried-up lake bed. The warden claims that this pointless labor builds character, but that's a lie. Stanley must try to dig up the truth. In this wonderfully inventive, compelling novel that is both serious and funny, Louis Sachar weaves a narrative puzzle that tangles and untangles, until it becomes clear that the hand of fate has been at work in the lives of the characters--and their forebears--for generations. It is a darkly humorous tale of crime, punishment, and redemption. ...Show more
$2.99
AUD
Category: Primary
The annual Pharos Trainee Spy Games competition is being held at Alexandria and Kensy and Max can't wait to participate - and win! The challenges include an obstacle course, driving races, extreme parkour, coding and the big one - a treasure hunt, full of danger and intrigue. The prizes for the games ar e legendary, and with only one champion, the twins are forced to go head to head. When the stakes are raised with news of a saboteur in their midst, Kensy and Max must put all their spy skills to the test. Who is the double agent? And which of the trainee spies has what it takes to emerge victorious? A special Kensy and Max story for Australia Reads. ...Show more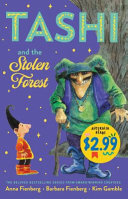 $2.99
AUD
Category: Primary
In this Australia Reads exclusive story, can Tashi use Much-to-Learn's spell to outsmart the Wicked Baron and stop the old forest from disappearing?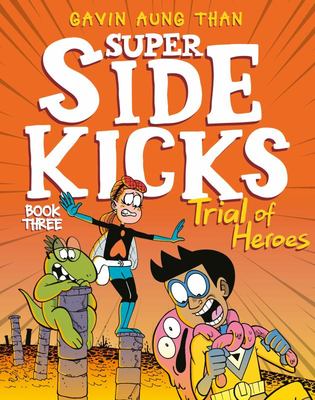 $14.99
AUD
Category: Primary
The Super Sidekicks just saved the world and now they've been invited to join H.E.R.O. - the Heroic Earth Righteousness Organisation - an exclusive club for the planet's most famous superheroes. But before they can become members, the team must pass the hardest challenge in the universe, a test so scary and difficult only the truly heroic can survive. The Super Sidekicks are back! Prepare for another amazing adventure from New York Times bestselling Australian author, Gavin Aung Than. ...Show more
$14.99
AUD
Category: Primary
In The Deep End, book 15 of the Diary of a Wimpy Kid series from #1 international bestselling author Jeff Kinney, Greg Heffley and his family hit the road for a cross-country camping trip, ready for the adventure of a lifetime. But things take an unexpected turn, and they find themselves stranded at an RV park that's not exactly a summertime paradise. When the skies open up and the water starts to rise, the Heffleys wonder if they can save their vacation-or if they're already in too deep. And don't miss Rowley Jefferson's Awesome Friendly Adventure, an all-new fantasy from Greg's best friend-the follow-up to the instant #1 bestseller Diary of an Awesome Friendly Kid- Rowley Jefferson's Journal.   ...Show more
$17.99
AUD
Category: Primary | Series: Dog Man
A brand-new graphic novel series by Dav Pilkey, the internationally bestselling author and illustrator of the DOG MAN and CAPTAIN UNDERPANTS series. Welcome to the Cat Kid Comic Club, where Li'l Petey (LP), Flippy, and Molly introduce twenty-one rambunctious, funny, and talented baby frogs to the art of comic making. As the story unwinds with mishaps and hilarity, readers get to see the progress, mistakes, and improvements that come with practice and persistence. Squid Kid and Katydid, Baby Frog Squad, Gorilla Cheese Sandwich, and Birds Flowers Tree: A Haiku Photo Comic are just some of the mini-comics that are included as stories-within-the-story, each done in a different style, utilizing humour and drama, prose and poetry, illustrated in different media including acrylics, pastels, coloured pencils, felt-tip markers, clay, hand-made cardboard sculptures, photographs, pipe cleaners, construction paper collages, and cookies. Readers of all ages will be inspired to dream up their own stories and unleash their own creativity as they dive into this pioneering graphic novel adventure from Dav Pilkey and his heartfelt, humorous, and amazing cast of characters in the Cat Kid Comic Club. ...Show more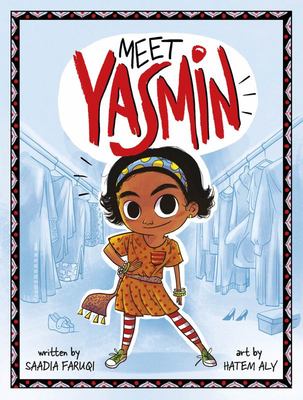 Meet Yasmin !
by Saadia Faruqi; Hatem Aly (Illustrator)
$13.99
AUD
Category: Primary | Series: Yasmin Ser.
Meet Yasmin Yasmin is a spirited second-grader who's always on the lookout for those aha moments to help her solve life's little problems. Taking inspiration from her surroundings and her big imagination, she boldly faces any situation, assuming her imagination doesn't get too big, of course A creative thinker and curious explorer, Yasmin and her multi-generational Pakistani American family will delight and inspire readers. ...Show more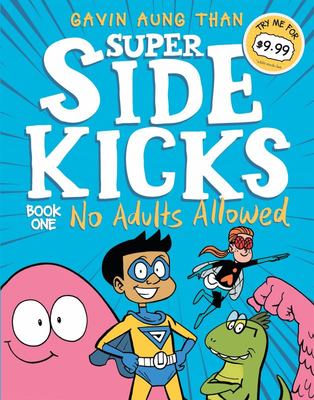 $9.99
AUD
Category: Primary | Series: Super Sidekicks Ser. | Reading Level: 7+
I'm Junior Justice, but you can call me JJ, and I think it's time we made our own team. The Super Sidekicks! Are you with me? Being a superhero sidekick isn't as fun as you think. You do all the work, beat the bad guys and save the planet, only for your grown-up partner to get all the credit. Junior J ustice is sick of it, so he and his sidekick pals, Flygirl, Dinomite and Goo, have decided to form their own super team. But before they can start saving the world they'll have to prove to the adult heroes that they're more than just sidekicks. And once the evil Dr Enok discovers his favourite pet Goo has left him to join a super team, the world might need saving sooner rather than later! ...Show more
$14.99
AUD
Category: Primary | Series: Treehouse
The latest addition to Andy Griffiths and Terry Denton's internationally phenomenal Treehouse series.Andy and Terry live in the world's craziest treehouse. They like making books and telling jokes. And now they've made the world's funniest joke book. Again!From fairytale fun to classroom capers and movi e madness, there are jokes galore for the whole family. An especially perfect book for fans of the Treehouse series. Q: What did one ghost say to the other ghost? A: Do you believe in people? ...Show more
$12.99
AUD
Category: Primary | Series: Hotdog
Hotdog, Kev and Lizzie enter an art contest at the local museum. But what happens when someone steals the most famous painting in the world the Llama Lisa!? Can Hotdog and his friends chase down the robbers?
$7.99
AUD
Category: Primary | Series: Billie B Brown
Billie has found a baby bird. She really wants to look after it! But is Billie the right person for the job? Celebrating 10 Years of Billie B Brown in 2020!   
$14.99
AUD
Category: Primary
Cam and Sophie feel like they've been travelling forever to get to the rainforest and the river and their cousins. They just want to see a platypus in the wild, but with the rain tipping down and the river turning wild they can't see a thing. Until suddenly, they can. A platypus is just below them, an d it needs help! But when their rescue attempt goes horribly wrong, it's not just the platypus that needs saving... ...Show more