$16.99
AUD
Category: Middle Readers
Meet our superheroes: - Binky, aka The Monotreme! - Worried Norman, once bitten by a radioactive croissant and now Pastry Person! - Letitia, an occasionally bossy science-wombat and genius inventor!   Together, they are the EnviroTeens and they are about to get very, very angry. Singleuse Plastic Brend an may have an evil plan to destroy all the world's turtles with his dastardly tur-tele-pooter but, believe it or not, there is something even more sinister than an angry plastic bag on a garbage island in the middle of the ocean ... Climate change! Oh no! The EnviroTeens will do anything to stop this impending disaster: scale slippery volcanoes, scurry through forests full of poisonous armpit monsters, even meet Senator Ian, the Climate Denialist Potato. But can three teenagers and a chicken save the whole world? Why not, nobody else is! Maybe they are in with a chance? I can't look, it's too exciting! A hilarious graphic novel about a group of teens who are determined to clean the planet and clear the air. A proportion of the publisher's profits will be donated to School Strike 4 Climate Australia. ...Show more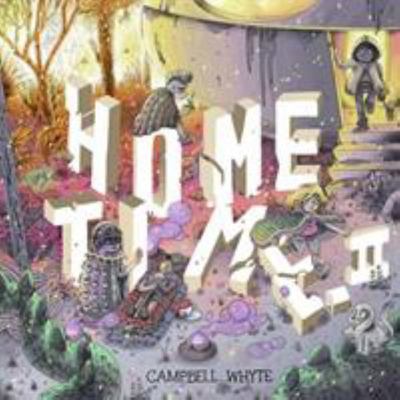 $49.99
AUD
Category: Comics | Series: Home Time Ser.
Return to the astonishing world of talking peaches, magic tea, frightening wildlife, and threatening lizard tribes The fantasy adventure too epic for one graphic novel finally reaches its conclusion.   Home Time: Under the River ended with a disastrous tea ceremony which left six kids lost, scared, co nfused, and even burnt. Now, the second half of the Home Time saga picks up from that nerve-wracking cliffhanger, as the children leave the relative safety of Peach Village in search of medicine, answers, and hopefully, a way home.   Equipped with a living map, a flask of hallucinogenic tea, and a plan so stupid it just might work, Lily, Amanda, Ben and Nathan will have to pull together at the very time they've drifted the furthest apart.   Award-winning graphic novelist Campbell Whyte is back, with his signature kaleidoscope of art styles, to cast a new spell wrapping up the most whimsically fantastical journey in ages. ...Show more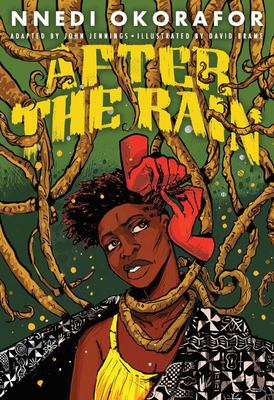 After the Rain
by Nnedi Okorafor; David Brame (Illustrator); John Jennings (Adapted by)
$35.00
AUD
Category: Comics
During a furious storm a young woman's destiny is revealed . . . and her life is changed forever After the Rain is a graphic novel adaptation of Nnedi Okorafor's short story "On the Road." The drama takes place in a small Nigerian town during a violent and unexpected storm. A Nigerian-American woman nam ed Chioma answers a knock at her door and is horrified to see a boy with a severe head wound standing at her doorstep. He reaches for her, and his touch burns like fire. Something is very wrong. Haunted and hunted, Chioma must embrace her heritage in order to survive. John Jennings and David Brame's graphic novel collaboration uses bold art and colors to powerfully tell this tale of identity and destiny. ...Show more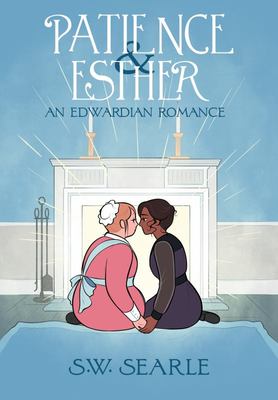 $39.99
AUD
Category: Comics
"This charmer serves scorching heat in a sugar coating."- PUBLISHERS WEEKLY Patience is a kindhearted country girl, eking out a living in Edwardian England as tremors of social change rock the world around her. When she starts her employment in formal service on the grounds of an opulent country manor, she has no idea that her own personal revolution is about to begin. Selfless, dutiful, and just a touch naive, she takes to both her place as a parlor maidand to her new roommate, the bookish and progressive lady's maid, Esther. In another time, the two women would have kept one another's company forever in their little attic bedroom, living out their days in the employ of a Lord. But it's now the dawn of a new age. The expanding empire has brought with it not only plundered wealth, but worldliness and new ideas. Suffragists agitate in the street, idle-rich bohemians challenge sexual mores, and Patience and Esther slowly come to realize theworld is wider and full of more adventure and opportunity than they ever imagined . . . so long as they find the will to seize it. Sensual, sweet, and beautifully illustrated, PATIENCE & ESTHER is a steamy period romance and an inspirational erotic journey across the epic sweep of history, from the end of a gilded age to the start of an uncharted future. ...Show more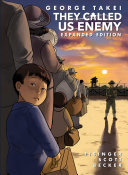 $49.99
AUD
Category: Comics
George Takei has captured hearts and minds worldwide with his magnetic performances, sharp wit, and outspoken commitment to equal rights. But long before he braved new frontiers in Star Trek, he woke up as a four-year-old boy to find his own birth country at war with his father's -- and their entire fam ily forced from their home into an uncertain future. In 1942, at the order of President Franklin D. Roosevelt, every person of Japanese descent on the west coast was rounded up and shipped to one of ten "relocation centers," hundreds or thousands of miles from home, where they would be held for years under armed guard. They Called Us Enemyis Takei's firsthand account of those years behind barbed wire, the terrors and small joys of childhood in the shadow of legalized racism, his mother's hard choices, his father's tested faith in democracy, and the way those experiences planted the seeds for his astonishing future. What does it mean to be American? Who gets to decide? When the world is against you, what can one person do? To answer these questions, George Takei joins cowriters Justin Eisinger & Steven Scott and artist Harmony Becker for the journey of a lifetime. ...Show more
$24.99
AUD
Category: Comics | Series: Fangirl: the Manga
The manga adaptation of the beloved novel by #1 Bestselling author Rainbow Rowell.   "A deliciously warm-hearted nerd power ballad destined for greatness." -- New York Journal of Books   Cath is a Simon Snow fan. Okay, everybody is a Simon Snow fan, but for Cath, being a fan is her life. Cath's sister has mostly grown away from fandom, but Cath just can't let go. Now that they're in college, Cath must decide if she's ready to start living her own life. But does she even want to if it means leaving Simon Snow behind?  Cath doesn't need friends IRL. She has her twin sister, Wren, and she's a popular fanfic writer in the Simon Snow community with thousands of fans online. But now that she's in college, Cath is completely outside of her comfort zone. There are suddenly all these new people in her life. She's got a surly roommate with a charming boyfriend, a writing professor who thinks fanfiction is the end of the civilized world, a handsome new writing partner ... And she's barely heard from Wren all semester. ...Show more
$30.00
AUD
Category: Comics
A graphic novel detailing author Safdar Ahmed's experiences visiting the Villawood Detention Centre in Sydney. Safdar tells the stories of the people seeking asylum in Australia that he meets in Villawood.
$32.99
AUD
Category: Comics | Series: The Adventure Zone Ser.
START YOUR ENGINES, friends, as we hit the road again with Taako, Magnus and Merle, the beloved agents of chaos from the #1 New York Times Bestselling books The Adventure Zone: Here There Be Gerblins and The Adventure Zone: Murder on the Rockport Limited. Our boys have gone full-time at the Bureau of Ba lance, and their next assignment is a real thorny one: apprehending The Raven, a master thief who's tapped into the power of a Grand Relic to ransack the city of Goldcliff. Local life-saver Lieutenant Hurley pulls them out of the woods, only to throw them headlong into the world of battle wagon racing, Goldcliff's favorite high-stakes low-legality sport and The Raven's chosen battlefield. Will the boys and Hurley be able to reclaim the Relic and pull The Raven back from the brink, or will they get lost in the weeds? Based on the beloved blockbuster podcast where three brothers and their dad play a tabletop RPG in real time, The Adventure Zone: Petals to the Metal has it all: blossoming new friendships, pining for outlaw lovers, and a rollicking race you can root for! ...Show more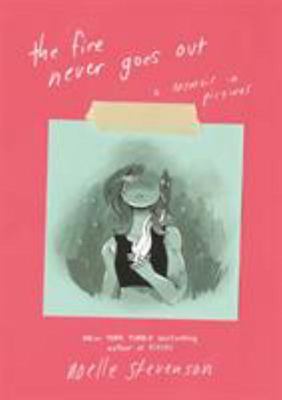 $34.99
AUD
Category: Comics
From Noelle Stevenson, the New York Times bestselling author-illustrator of Nimona, comes a captivating, honest illustrated memoir that finds her turning an important corner in her creative journey--and inviting readers along for the ride. In a collection of essays and personal mini-comics that span e ight years of her young adult life, author-illustrator Noelle Stevenson charts the highs and lows of being a creative human in the world. Whether it's hearing the wrong name called at her art school graduation ceremony or becoming a National Book Award finalist for her debut graphic novel, Nimona, Noelle captures the little and big moments that make up a real life, with a wit, wisdom, and vulnerability that are all her own. ...Show more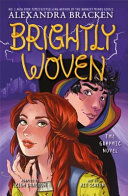 $19.99
AUD
Category: Middle Readers
From the No.1 New York Times bestselling author of THE DARKEST MINDS comes an extraordinary graphic novel about magic, friendship and discovering your power. Extraordinary things don't happen to fourteen-year-old Sydelle Mirabil, a talented weaver who dreams about life outside of her tiny village. But t hat all changes when a mysterious young wizard named Wayland North appears and asks for Sydelle's help. He's got a shocking secret that could stop a war between kingdoms ... if he can reach the capital with the news in time. As Sydelle and Wayland race against the clock to deliver their message, they must contend with wild weather and a dark wizard who will do anything to stop them. But the sudden earthquakes and freak snowstorms may not be a coincidence. And as Sydelle discovers more about North's past and her own strange abilities, she realises that the fate of the kingdom may rest in her fingertips. ...Show more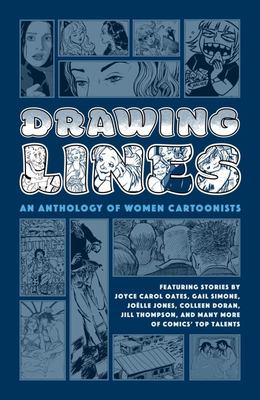 $32.99
AUD
Category: Comics
Featuring over a dozen stories by top talents like New York Times bestselling author Joyce Carol Oates, Eisner Award-winning illustrator Jill Thompson, Scary Godmother creator Colleen Doran, DC Comics creators Gail Simone and Joelle Jones, and many more!
$12.99
AUD
Category: Primary | Series: Unicorn Academy
When your best friend is a unicorn, magical adventures are guaranteed! Imagine a school where you meet your own unicorn and have amazing adventures together! That's what happens for the girls at Unicorn Academy on beautiful Unicorn Island.   Phoebe and Shimmer are having a brilliant time at Unicorn Acad emy. They're always on the lookout for excitement and adventure! On a school trip to the coast, a freak weather event puts everyone in danger. Shimmer's magic might be able to save them - but they'll have to think fast and be very brave! With a glittery cover and beautifully illustrated throughout by Lucy Truman, Unicorn Academy is the perfect series for 7+ readers who love magic and adventure. Have you read the other Unicorn Academy stories? Sophia and Rainbow, Scarlett and Blaze, Ava and Star, Isabel and Cloud, Layla and Dancer, Olivia and Snowflake, Rosa and Crystal, Ariana and Whisper, Matilda and Pearl, Freya and Honey, Violet and Twinkle, Isla and Buttercup, Lily and Feather ...Show more