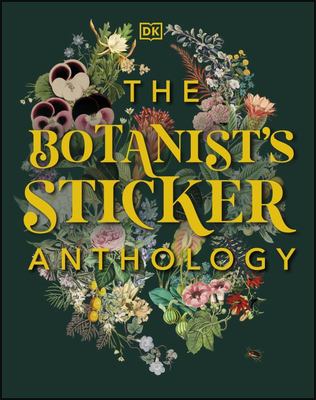 $39.99
AUD
Category: Craft
Get lost in the beauty of the natural world in this captivating collection of more than 1,000 botanical stickers.   With over a thousand vintage illustrations, this sumptuous exploration of flora is packed full of beautiful imagery. Enjoy pages filled with detailed drawings and authentic illustration s of ornamental flowers, tropical ferns, and other exotic plants and fungi.   Get creative Adorn your personal items with stunning botanically themed images, create gorgeous collages and stationery, or simply enjoy this as an exquisite keepsake.   This beautifully bound hardback book with decorative foil is the perfect gift for crafters, scrapbookers, plant lovers, and all who enjoy images of lush gardens and forests. ...Show more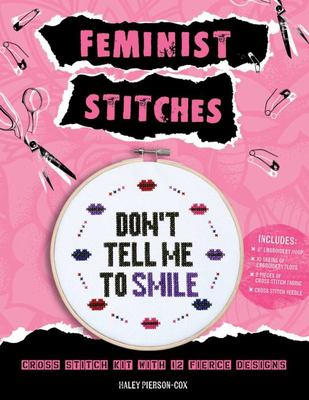 $29.99
AUD
Category: Craft
Feminist Stitches is a cross-stitch kit designed to inspire and empower feminists of all crafting levels.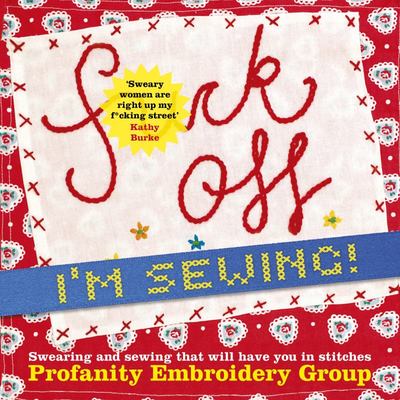 $24.99
AUD
Category: Craft
Once upon a time in the quiet coastal town of Whitstable, previously known for oysters and fingering, a bunch of (mostly) novice embroiderers but accomplished swearers came together to sew, drink and swear. And amidst all the stitching and laughing, friendships flourished and beautiful, irreverent piece s of art were created, adding a contemporary flavour to the ancient art of embroidery. F*ck Off, I'm Sewing! brings you the highlights and lowlifes of the Profanity Embroidery Group. Often funny, at times moving and always profane, their colourful embroidery will leave you in stitches. ...Show more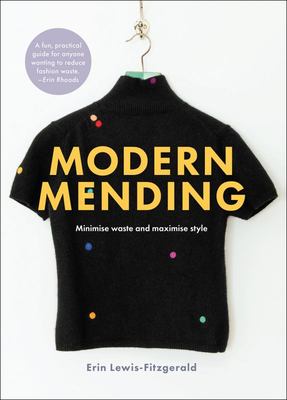 $35.00
AUD
Category: Craft | Reading Level: near fine
Australians send millions of tonnes of clothing to landfill each year - one of the highest clothing consumers in the world. The good news is that mending is trending and it's never been easier to repair and reinvent your favourite clothes.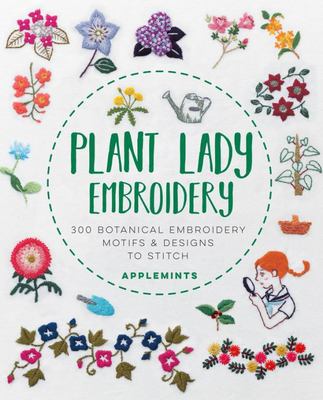 $29.99
AUD
Category: Craft
A great collection of 300 plant and flower embroidery motifs.
$47.99
AUD
Category: Craft
The ultimate Japanese knitting and crochet stitch bible--now available for English-speaking crafters   1000 Japanese Knitting & Crochet Stitches is a treasure trove of needlecraft patterns and motifs for knitters and crocheters seeking to create and better understand the infinite variety of their craft.   The classic compendium of Japanese stitches is finally available to Western audiences The Japanese reference work is beloved by knitters the world over, and this English version will allow even more crafters to enjoy these techniques.   This dictionary includes 700 original knitting stitch patterns and 300 original crochet patterns that have inspired many modern Japanese knitwear designs. You'll find classic lacy, cable, Aran, Fair Isle, Nordic, ethnic patterns; geometric, botanical and animal motifs; and so much more. This one-stop reference has detailed steps and stitch diagrams showing how to execute over 60 different knitting stitches and over 40 different crochet stitches. Each pattern is charted with a delineation of the pattern repeat.   Like Tuttle's other bestselling knitting dictionaries--including Hitomi Shida's Japanese Knitting Stitch Bible&#8212this one includes an introduction by Japanese knitting guru Gayle Roehm, which helps non-Japanese knitters navigate the differences between the Japanese and Western styles of knitting and crochet. ...Show more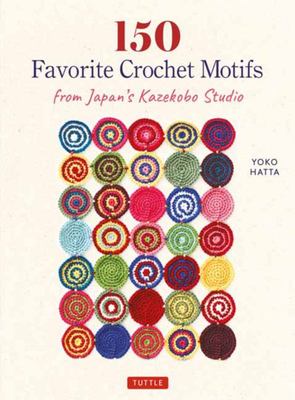 $29.99
AUD
Category: Craft
In 150 Favorite Crochet Motifs from Tokyo's Kazekobo Studio, Japanese knitwear designer Yoko Hatta shows you creative ways to use leftover yarn and your own sense of design to make hundreds of exciting crochet patterns. You'll find a range of motifs in this book — from elegantly simple to deliciously in tricate — all waiting to be incorporated into your next needlework project.Make scarves and blankets using the all-time favourite granny squares, or shawls made from polygons Join circles to make fun wall hangings, room dividers and more Use elegant Irish crochet motifs to form the outside of a bag, or make into a brooch Find new colour inspirations from offbeat duo-chromatic arrangements to splashy, multicoloured pieces All the Japanese crochet symbols are explained clearly and the author shows you how to assemble the arrangements. Published in the same format as other bestselling Tuttle knitting dictionaries (Japanese Knitting Stitch Bible, 250 Japanese Knitting Stitches, Japanese Knitting Stitches from  Tokyo's Kazekobo Studio), this book brings a knowledge of intricate Japanese techniques to crocheters in the West.'The 20-plus patterns showcased here — usually for conceptual, rather than functional, uses — are bound to get needle crafters thinking about hundreds of other possibilities. Instructions for each are delivered by crochet symbols, while occasional footnotes occur with more complicated patterns...Needle workers may be intrigued by the compendium of Irish crochet motifs included, from simple leaves to grape clusters culminating in a breathtaking shawl.' — Booklist'This slim but intense guide from Hatta (Japanese Knitting Stitches from Tokyo's Kazekobo Studio) provides 150 designs for crocheters to tackle. Experienced crocheters should find Hatta's guide a delight.' — Publishers Weekly ...Show more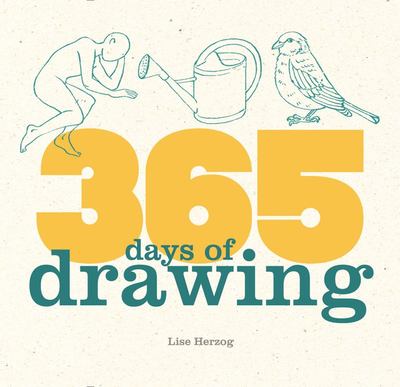 $34.99
AUD
Category: Craft
A year of easy to progressively harder daily challenges to learn the fundamentals of drawing. You want to learn to draw. You know you have to practice. Every day. But it is that blank sheet of paper that sets off the "what do I draw?" and "I don't know how to draw it " panic. That is where 365 Days of Drawing comes in. There is a step-by-step drawing exercise for every day of the year. Each shows the steps from the first line to the last and a brief text explains the steps. You can move through the book front to back or pick and choose. All 365 drawings start with one shape or line -- a circle, an oval, a square, a rectangle, a curved line, a straight line -- upon which the object or person is built. By mixing these basic strokes anything is achievable. The reader can add perspective to go from two- to three-dimensions: create volume turning a square into a box, add depth turning a circle into a cylinder, create distance making railway tracks disappear. A one-quarter view of a box is different than from the front, and an open box even more different. Facial features can be a beginning drawer's nightmare but not if you know the lines of halves and thirds on which all faces are drawn. At the same time, you will learn anatomy and what goes where when someone is walking, bowling, sleeping, or more. In all, there are more than 50 drawings of people in various poses. The variety is impressive just by using the basic shapes and lines: all straight lines for a xylophone, an Egyptian pyramid, a house all curved lines for a rhinoceros, a high-heeled shoe, a crying baby curved lines mixed with straight lines for a jetliner, a city center, a tennis racket.   With its abundance of approachable drawings as well as loads of tips, instruction and inspiration, 365 Days of Drawing will have even the most artistically challenged mastering the art of drawing. Those with experience can use daily challenges to polish their skills. ...Show more
$22.99
AUD
Category: Craft
Get lost in your creativity with 365 Days of Drawing, a thoughtful and inspiring art journal designed to help you carve out moments of self-expression. Lorna shows you that drawing does not have to be scary - it can be done with any materials, in any color, in any style and can be done anywhere.   Eac h activity has been given a loose category: imagination, tutorial, relaxation, color theory, and observational, so that you can practice a broad range of drawing skills. Each 'theme' is designed to expand your creative skills and spark the artist within. With helpful prompts and pages that encourage you to try new materials to draw with, 365 Days of Drawing is guaranteed to stir your imagination and put a little creativity into every single day. ...Show more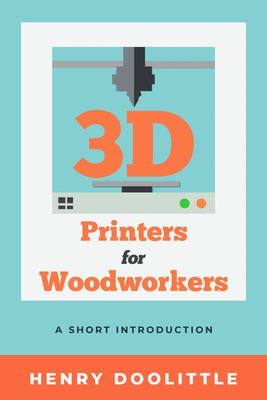 $29.99
AUD
Category: Craft
The first book on 3D printing just for woodworkers, with practical advice on how to fabricate your own tools and parts ... and save money! The blossoming technology of 3D printing isn't just for techies--a 3D printer is also the ideal tool for the traditional woodworker. Why waste money buying tools and parts when you can fabricate them yourself with your own 3D printer? You can save hundreds or even thousands of dollars by making your own tools--what's more, you can 3D print your own custom tools and parts that meet your unique needs. 3D Printers for Woodworkers is the perfect introduction to 3D printing for the woodworking hobbyist, covering the history and development of 3D printing and offering detailed comparisons of 3D printer models so you can confidently choose the right 3D printer for your needs. 3D Printers for Woodworkers also includes numerous screenshots for tools useful to woodworkers, plus information on 3D printing molds and hardware such as drawer pulls, hinges, slides, and shims. Comprehensive and user-friendly, 3D Printers for Woodworkers is the ideal book for all woodworkers who want to save time and money while producing exceptional results. ...Show more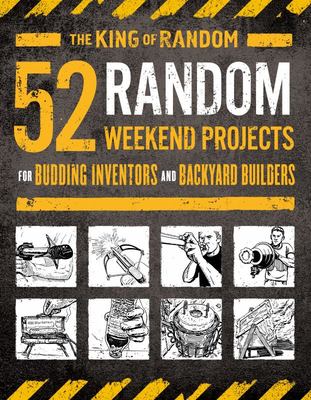 $34.99
AUD
Category: Craft
Grant Thompson, "The King of Random," has created one of the most popular project channels on YouTube, featuring awesome videos such as How to Make a Laser Assisted Blowgun and Assassin's Micro Crossbow. He currently has almost 10 million subscribers, posts 5 times a week, and averages over 40 million v iews a month. Partnering with Grant is Ted Slampyak, the artist behind the #1 New York Times bestseller 100 Deadly Skills. 52 Random Weekend Projects is a guide that enables ordinary folks to build an impressive arsenal of projects. These crafts combine some of Grant's most popular projects--Matchbox Rockets, Pocket Slingshot Super Shooters, Proto-Putty, Ninja Balls, Mini Matchstick Guns, The Clothespin Pocket Pistol--with many new ones, providing clear instructions on how to build them step-by-step. Broken down into Beginner, Intermediate, and Advanced sections, 52 Random Weekend Projects is loaded with truly amazing projects, including:- Mousetrap Handgun- Mini Solar Scorcher- Air Vortex Canon- Air Mounted Skewer Shooter- Paracord Bullwhip- Bottle Cap Party Whistle- Ninja Stress Balls- Tablecloth Parachute- Skyblaster SlingshotAnd many more! ...Show more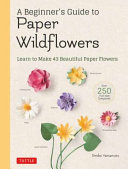 $24.99
AUD
Category: Craft
Create dozens of beautiful paper wildflowers that look just like the real thing!In this book, paper artist Emiko Yamamoto presents her secrets for making realistic blossoms, leaves and stems from inexpensive colored paper sheets. Her flexible cut, curl and paste method makes it easy to create an amazing variety of different flowers and to tailor your creations to specific settings, occasions and color palettes.This how-to guide has all the information you need: - Descriptions of the necessary materials and tools - Actual-size templates that you trace - Step-by-step instructions for cutting out the petals and leaves, giving the paper realistic curls and creases, and putting all the pieces together with simple dabs of glueWith just scissors, a few sheets of colorful Tant origami paper and craft glue, you can create breathtaking, inexpensive paper flowers. The chapters are divided into Spring, Summer, Autumn and Winter, so your paper bouquet will always be in season! A Beginner's Guide to Paper Wildflowers features more than 40 distinct flowers, including: - Grape Hyacinth - Bluebell - Wild Tulip - Climbing Rose - Lavender - Poppy - Forget-Me-Not - Wheat - Snowdrop - Primrose - And more!Show off the finished pieces in a shadow box, make special handmade cards, fill vases full of flowers that will never wilt, or decorate things like place settings and gift toppers. ...Show more