Troy
by Stephen Fry
$35.00
AUD
Category: Mythology | Series: Stephen Fry's Greek Myths | Reading Level: near fine
Following Top Ten bestsellers Mythos and Heroes, this third volume retells the epic tale of Troy The story of Troy speaks to all of us - the kidnapping of Helen, a queen celebrated for her beauty, sees the Greeks launch a thousand ships against the city of Troy, to which they will lay siege for ten whol e years. It is a terrible war with casualties on all sides as well as strained relations between allies, whose consequences become tragedies. In Troy you will find heroism and hatred, love and loss, revenge and regret, desire and despair. It is these human passions, written bloodily in the sands of a distant shore, that still speak to us today.   ...Show more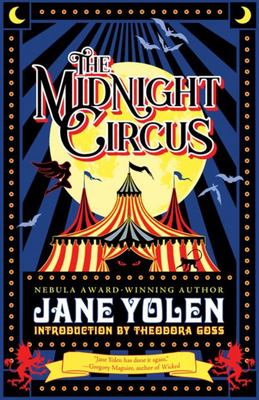 The Midnight Circus
by Jane Yolen; Theodora Goss (Introduction by)
$24.99
AUD
Category: Mythology
In the newest volume of her World Fantasy Award-winning short story collections, beloved author Jane Yolen's dark side has fully emerged. Her vivid, startling, and thrilling tales and poems of the supernatural--from icy-hearted witches to sometimes-innocent shapeshifters--reveal a classic storyteller at the height of her powers.   "Look this way, look that; blazing her consummate imagination against the shadows of human sorrow, Jane Yolen has done it again."--Gregory Maguire, author of Wicked   Jane Yolen is the Hans Christian Andersen of America" --The New York Times   Welcome to the Midnight Circus--and watch your step. The dark imaginings of fantasy icon Jane Yolen are not for the faint of heart. In these sixteen brilliantly unnerving tales and poems, Central Park becomes a carnival where you can--but probably shouldn't--transform into a wild beast. The Red Sea will be deadly to cross due to a plague of voracious angels. Meanwhile, the South Pole is no place for even a good man, regardless of whether he is living or dead.   Wicked, solemn, and chilling, the circus is ready for your visit--just don't arrive late.   Other Jane Yolen short story collections in this seriesThe Emerald Circus 2018 World Fantasy Award winnerHow to Fracture a Fairy Tale 2019 Anne Izard Storytellers' Choice Award ...Show more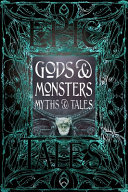 $52.99
AUD
Category: Mythology | Series: Gothic Fantasy Ser.
Myths and legendary tales from around the world are packed with gigantic rivalries; gods, monsters and giants compete for supremacy over the land, the creatures within and the universe beyond. Zeus clashes with the all-powerful Typhon, Odin is destined to face the great wolf Fenrir during Ragnarok. And yet monsters such as the Minotaur, and giants of all kinds, dragons even, are monsters only to those too fearful to understand them, while others such as the Sirens, or the weird sisters, are malevolent without remorse. Such mythical gods and their foes, make great adventures for the modern reader tracing the roots of The Game of Thrones, Lord of the Rings and The Witcher, where good and evil are morphed into real avatars and creatures of vivid imagination. In these pages you'll find the gods of the heavens and mountains, and the spirits and demons of the deep sea, the dark woods and the burning sands. From the gods of Babylon and Ancient Egypt to the Norse Aesir, from the pantheon of mighty Greek deities to the gods of the earth and the sky in Pacific legends, most of the great traditions are featured here, with monsters galore: Anansi the trickster spider, the chaos serpent Apep, the Wendigo (or Windegoo spirits), the Greek Sphinx, the drought demon dragon Vritra and the Chimera to name a few. The Flame Tree Gothic Fantasy, Classic Stories and Epic Tales collections bring together the entire range of myth, folklore and modern short fiction. Highlighting the roots of suspense, supernatural, science fiction and mystery stories the books in Flame Tree Collections series are beautifully presented, perfect as a gift and offer a lifetime of reading pleasure. ...Show more
$19.99
AUD
Category: Mythology
'Think not that dreams appear to the dreamer only at night, the dream of this world of pain appears to us even by day.' In this book, famed author Lafcadio Hearn presents 14 fascinating stories — including deathless ghosts and yokai, local folklore and haunted places, as well as Buddhist traditions. Thi s edition includes a new foreword by Michael Dylan Foster which explains the book's importance as a Japanese cultural and literary classic. The Japanese have two kinds of ghosts in their folklore — the spirits of the dead and the spirits of the living. In Ghostly Japan examines both and, in the process, offers a fascinating window into Japan's supernatural and spiritual world. The 14 stories include:Fragment — A young pilgrim encounters a mountain of skulls and is shown a terrible truth Ingwa-banashi — On her deathbed, a dying wife bequeaths to her young rival a sinister and horrific gift A Passional Karma — A spectral beauty transcends death to return for her handsome samurai lover Story of a Tengu — A priest saves the life of a Yokai monk and is granted a wish, but the outcome is not as expected While some stories contain spine-tingling imagery, others offer looks into Japan's rich culture and folklore. "Bits of Poetry" offers an engaging study on the nation's fascination with verse, "Japanese Buddhist Proverbs" explains the meaning of several traditional Zen Buddhist sayings and "Incense" examines its use in rituals to summon and banish spirits. Whether you're interested in classic ghost stories, or simply want to enjoy the prose of a legendary writer, In Ghostly Japan affords countless delights. ...Show more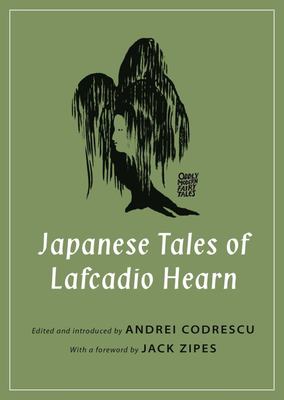 $49.99
AUD
Category: Mythology | Series: Oddly Modern Fairy Tales Ser.
A collection of twenty-eight brilliant and strange stories, inspired by Japanese folk tales and written by renowned Western expatriate Lafcadio HearnLafcadio Hearn (1850-1904) was one of the nineteenth century's best-known writers, his name celebrated alongside those of Mark Twain and Robert Louis Steve nson. Born in Greece and raised in Ireland, Hearn was a true prodigy and world traveler. He worked as a reporter in Cincinnati, New Orleans, and the West Indies before heading to Japan in 1890 on a commission from Harper's. There, he married a Japanese woman from a samurai family, changed his name to Koizumi Yakumo, and became a Japanese subject. An avid collector of traditional Japanese tales, legends, and myths, Hearn taught literature and wrote his own tales for both Japanese and Western audiences. Japanese Tales of Lafcadio Hearn brings together twenty-eight of Hearn's strangest and most entertaining stories in one elegant volume.Hearn's tales span a variety of genres. Many are fantastical ghost stories, such as "The Corpse-Rider," in which a man foils the attempts of his former wife's ghost to haunt him. Some are love stories in which the beloved is not what she appears to be: in "The Story of Aoyagi," a young samurai narrowly escapes the wrath of his lord for marrying without permission, only to discover that his wife is the spirit of a willow tree. Throughout this collection, Hearn's reverence for Japan shines through, and his stories provide insights into the country's artistic and cultural heritage.With an introduction by Andrei Codrescu discussing Hearn's life and work, as well as a foreword by Jack Zipes, Japanese Tales of Lafcadio Hearn provides a unique window into one writer's multicultural literary journey. ...Show more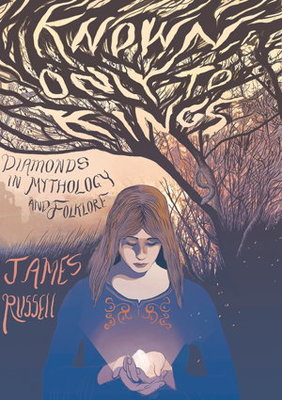 $35.00
AUD
Category: Mythology
A lively, stimulating and engaging retelling of pūrākau - Māori myths and legengs - by contemporary Māori writers. Ka mua, ka muri . . . Ancient Māori creation myths, portrayals of larger-than-life heroes and tales of engrossing magical beings have endured through the ages. Some hail back to Hawaiki, so me are firmly grounded in New Zealand and its landscape. Through countless generations, the stories have been reshaped and passed on. This new collection presents a wide range of traditional myths that have been retold by some of our best Māori wordsmiths. The writers have added their own creativity, perspectives and sometimes wonderfully unexpected twists, bringing new life and energy to these rich, spellbinding and significant taonga. Take a fresh look at Papatuanuku, a wild ride with Maui, a creepy encounter with Ruruhi-Kerepo, for these and many more mythical figures await you. Explore the past, from it shape the future . . . Myths retold by: Jacqueline Carter, David Geary, Patricia Grace, Briar Grace-Smith, Whiti Hereaka, Keri Hulme, Witi Ihimaera, Kelly Joseph, Hemi, Kelly, Nic Low, Tina Makereti, Kelly Ana Morey, Paula Morris, Frazer Rangihuna, Renee, Robert Sullivan, Apirana Taylor, Ngahuia Te Awekotuku, Clayton Te Kohe, Hone Tuwhare, Briar Wood ...Show more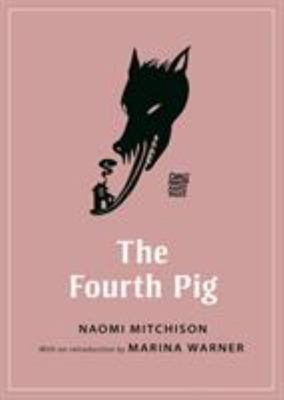 The Fourth Pig
by Naomi Mitchison; Marina Warner
$39.99
AUD
Category: Mythology | Series: Oddly Modern Fairy Tales Ser.
An enchanting collection that introduces the author and activist Naomi Mitchison to a new generation of readers The Fourth Pig, originally published in 1936, is a wide-ranging collection of fairy tales, poems, and ballads that reflect the hopes and forebodings of their era but also resonate with those of today. From a retelling of "Hansel and Gretel" to the experimental title story, a dark departure from "The Three Little Pigs," this book is a testament to the talents of Naomi Mitchison (1897-1999), who was an irrepressible phenomenon--a prominent Scottish political activist as well as a prolific author. Mitchison's work, exemplified by the tales in this superb new edition, is stamped with her characteristic sharp wit, magical invention, and vivid political and social consciousness. Marina Warner, the celebrated scholar of myths and fairy tales and writer of fiction, provides an insightful introduction to Mitchison as a remarkable writer and personality. ...Show more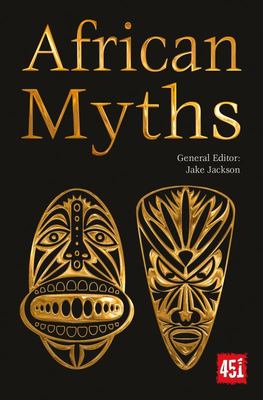 $22.99
AUD
Category: Mythology | Series: The\World's Greatest Myths and Legends Ser.
Sub-Saharan Africa is a land of colourful contrasts and diverse cultures. Despite the destructive influences of colonialism and the slave trade and the lack of early written records, Africa has persevered with its powerful tradition of storytelling, with tales of its history passed down in songs and sto ries through the generations. Because of the huge diversity of lifestyles and traditions, no real unified mythology exists in Africa, but broadly speaking, a number of beliefs, ideas and themes are shared by African peoples. So this collection offers a selection of descriptions and tales, often those recorded faithfully by some of the first to put them to paper - tales of the gods, creation stories, trickster adventures, animal fables and stories which amuse and teach - from Olukun's Revenge, from the Yoruba people of west Africa, to The Story of the Glutton, from the Bantu-speaking peoples of east Africa, all brought together with the aim of providing an insight into the boundless and vibrant world of African myth. FLAME TREE 451: From mystery to crime, supernatural to horror and myth, fantasy and science fiction, Flame Tree 451 offers a healthy diet of werewolves and mechanical men, blood-lusty vampires, dastardly villains, mad scientists, secret worlds, lost civilizations and escapist fantasies. Discover a storehouse of tales gathered specifically for the reader of the fantastic. ...Show more
$16.99
AUD
Category: Mythology
The definitive collection of British and Irish folktales from master storyteller and poet Kevin Crossley-Holland. Rich and strange, these eerie and magical folktales from across Britain and Ireland have been passed down from generation to generation, and are gathered together in a definitive new collec tion from the master storyteller and winner of the Carnegie Medal, Kevin Crossley-Holland. Dark and funny, lyrical and earthy, these fifty stories are part of an important and enduring historical tradition that dates back hundreds of years. Described by Neil Gaiman as the "master", Crossley-Holland's unforgettable retellings will capture the imagination of readers young and old alike.     ...Show more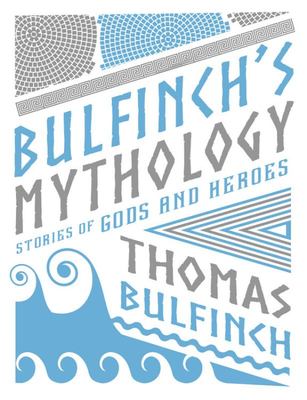 $19.99
AUD
Category: Mythology | Series: Knickerbocker Classics Ser.
&&LDIV&&R&&LDIV&&R&&LDIV&&R&&LDIV&&R&&LI&&RBulfinch''s Mythology&&L/I&&R, by &&LB&&RThomas Bulfinch&&L/B&&R, is part of the&&LI&&RBarnes & Noble Classics&am p;&L/I&&R&&LI&&R &&L/I&&Rseries, which offers quality editions at affordable prices to the student and the general reader, including new scholarship, thoughtful design, and pages of carefully crafted extras. Here are some of the remarkable features of &&LI&&RBarnes & Noble Classics&&L/I&&R: &&LDIV&&R New introductions commissioned from today''s top writers and scholars Biographies of the authors Chronologies of contemporary historical, biographical, and cultural events Footnotes and endnotes Selective discussions of imitations, parodies, poems, books, plays, paintings, operas, statuary, and films inspired by the work Comments by other famous authors Study questions to challenge the reader''s viewpoints and expectations Bibliographies for further reading Indices & Glossaries, when appropriate All editions are beautifully designed and are printed to superior specifications; some include illustrations of historical interest. &&LI&&RBarnes & Noble Classics &&L/I&&Rpulls together a constellation of influences--biographical, historical, and literary--to enrich each reader''s understanding of these enduring works.&&L/DIV&&R&&L/DIV&&R&&L/DIV&&R&&LDIV&&R &&L/DIV&&R&&LDIV&&ROne of the leading popularizers of classical learning in the nineteenth century, &&LSTRONG&&RThomas Bulfinch&&L/B&&R made the myths and legends of the ancient and medieval world available to American audiences through his three decisive works, &&LI&&RThe Age of Fable&&L/I&&R, &&LI&&RThe Age of Chivalry&&L/I&&R, and &&LI&&RLegends of Charlemagne&&L/I&&R, collectively published and widely known as &&LI&&RBulfinch''s Mythology&&L/I&&R.  &&L/DIV&&R&&LDIV&&R &&L/DIV&&R&&LDIV&&RA banking clerk by day, Bulfinch spent his nights skillfully weaving often disparate versions of classical and medieval mythology into a coherent whole. The thoroughness with which he combed through his sources made his mythological books standard reference guides for many years, while the vigor of his storytelling enthralled generations of readers. Written to "teach mythology not as a study but as a relaxation from study," these timeless volumes span the ages: &&LI&&RThe Age Of Fable&&L/I&&R describes the gods and goddesses of Greece and Rome, as well as the mythology of the Germanic tribes, England, and the Near East; &&LI&&RThe Age of Chivalry&&L/I&&R tells the story of King Arthur and his court, Lancelot and Guinevere, and the death of Arthur; and &&LI&&RLegends of Charlemagne&&L/I&&R gives a thrilling account of the reign of the first great French emperor, his wars, and his conquests.&&L/DIV&&R&&LDIV&&R &&L/DIV&&R&&LDIV&&R&&LDIV&&R&&LSTRONG&&RCharles Martin&&L/B&&R&&L/B&&R is a poet and translator. His verse translation of Ovid''s &&LI&&RMetamorphoses&&L/I&&R was published in 2003 by W. W. Norton and received the Harold Morton Landon Award from the Academy of American Poets for 2004. His most recent book of poems, &&LI&&RStarting from Sleep: New and Selected Poems&&L/I&&R, published in 2002 by the Sewanee Writers'' Series/The Overlook Press, was a finalist for the Lenore Marshall Award of the Academy of American Poets.&&L/DIV&&R&&L/DIV&&R&&L/DIV&&R&&L/DIV&&R ...Show more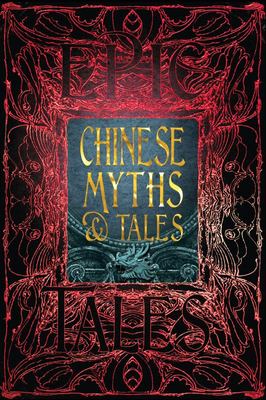 $52.99
AUD
Category: Mythology | Series: Gothic Fantasy Ser.
Great floods and river Gods, snake spirits, and Immortals, China's unique set of mythological tales are derived from its vast expanse, diverse culture and the endless wars between tribes and dynasties. The result is a rich landscape of humanity, gods and spirits introduced here in this comprehensive boo k of folk tales and legendary exploits. The latest title in Flame Tree's beautiful, comprehensive series of Gothic Fantasy titles, concentrates on the ancient, epic origins of modern fantasy. ...Show more