$16.99
AUD
Category: Picture Books
Bluey and Bingo love their mum and she loves them! Discover all of Chilli's special mum skills in this touching and humorous book. The perfect Mother's Day gift for Bluey fans young and old. Bluey has been a phenomenal success since airing on ABC KIDS in October 2018, amassing legions of dedicated fans and hugely popular ranges of books, toys, clothes, games and more. It holds the coveted position of being the most watched program ever on ABC iView, with over 260 million plays for Series One, and is the winner of an International Emmy for Most Outstanding Children's Programme.   ...Show more
$16.99
AUD
Category: Picture Books
Bluey wants to play Mum School instead of having her bath. But will the kids listen to her? A gorgeous hardback book for kids of all ages. Bluey has been a phenomenal success since airing on ABC KIDS in October 2018, amassing legions of dedicated fans and hugely popular ranges of books, toys, clothes, g ames and more. It holds the coveted position of being the most watched program ever on ABC iView, with over 260 million plays for Series One, and is the winner of an International Emmy for Most Outstanding Children's Programme.   ...Show more
$24.99
AUD
Category: Picture Books
With a strong message of hope, interconnectedness, and empowerment, This Small Blue Dot features a little girl explaining the world to her baby sister. She hits on small wonders, big lessons, and everything in between, from sharing the joy of silly dances to contemplating the nature of this "small blue dot" we all live on. Author and illustrator Zeno Sworder, who hails from a multicultural background, wrote this story when his daughter was unable to find picture books with characters who looked like her. His precocious young narrator has opinions on plenty of things: nature and the environment, embracing difference, the power of imagination--and the trouble with broccoli. Rich pencil and crayon illustrations conjure up memories of childhood in this celebration of who we are, where we come from, and where our dreams may take us. In This Small Blue Dot, Sworder captures not only life lessons but also the fun, often strange experience of being a member of the human family on planet Earth.   ...Show more
$19.99
AUD
Category: Picture Books
From beautiful butterflies to kaleidoscopic Christmas beetles, First Nations author and illustrator Helen Milroy returns to the backyard with a picture book designed to teach kids (and their handlers) all about the scurrying, scuttling, scooting, buzzing, zooming splendour of insects.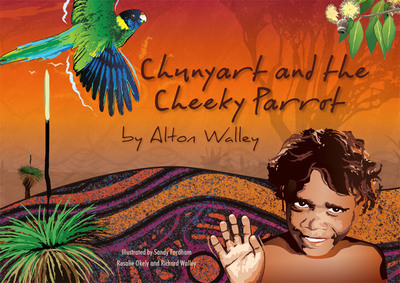 Chunyart and the Cheeky Parrot
by Alton Walley; Rebecca Maddern (Editor); Sandy Fordham (Illustrator); Richard Walley (Drawings by); Botanic Gardens and Parks Authority (Produced by)
$19.95
AUD
Category: Picture Books
Day Break
by McQuire, Amy with illustrations by Matt Chun
$24.99
AUD
Category: Picture Books
Day Break is the story of a family making their way back to Country on January 26. We see the strength they draw from being together, and from sharing stories as they move through a shifting landscape. The story refocuses the narratives around 'Australia Day' on Indigenous survival and resistance, and i n doing so honours the past while looking to the future. Confronting yet truthful, painful yet full of hope, Day Break is a crucial story that will open up a conversation on truth-telling for the next generation. ...Show more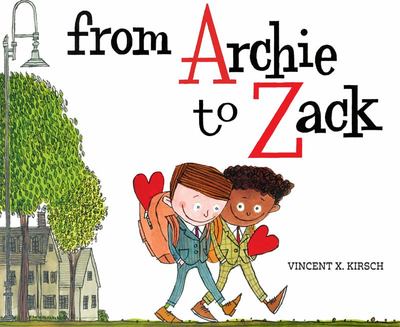 $24.99
AUD
Category: Picture Books
"Archie loves Zack!""Zack loves Archie!"Everyone said it was so.But Archie hasn't told Zack yet. And Zack hasn't told Archie. They spend just about every minute together: walking to and from school, doing science and art projects, practicing for marching band, learning to ride bikes, and so much more.Ov er the course of a few months, Archie tries to write a letter to Zack to tell him how he feels: "From A to Z." None of his drafts sound quite right, so he hides them all away. One by one, Archie's friends (Zelda, Zinnia, and Zuzella) find the letters . . . but they know exactly who they're meant for.This new picture book from Vincent X. Kirsch celebrates young, queer love in a whimsical, kidfriendly way. ...Show more
$24.99
AUD
Category: Picture Books
Briggs is a much-loved hip-hop artist, screenwriter and producer, working on shows such as Matt Groening's Disenchantment and The Weekly with Charlie Pickering. Briggs won 'Film Clip of the Year' and was shortlisted for 'Artist of the Year' at the 2019 National Indigenous Music Awards. ·Kate Moon is a celebrated artist, mainly in animation Rachael Sarra is an emerging Indigenous artist from Brisbane Fresh, contemporary illustration and design – signifying a new chapter in children's Indigenous publishing.   ...Show more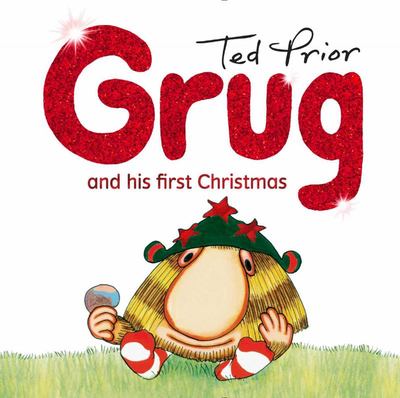 $9.99
AUD
Category: Picture Books
Jingle all the way to Christmas! The perfect gift for younger readers, now available in ebook for the first time. Grug's first Christmas means lots of lovely surprises for Grug's bush friends. Everyone is learning that giving and receiving on this special day is what Christmas is all about ... ... and w aking up on Christmas morning is the most wondrous moment of all!   ...Show more
I Want to Be a Superhero
by Breanna Humes; Ambelin Kwaymullina (Illustrator)
$24.99
AUD
Category: Picture Books
Age range 3 to 9Breanna wrote this story when she was 8 years old and wanted to fly. Beautifully told and illustrated story of Breanna, who wants to be a superhero. She asks family and friends if she can become a superhero by wishing upon a shooting star. She tries but it doesn't work. Breanna is finall y happy with the idea of working hard and becoming a superhero doctor, lawyer, engineer or vet. But she still wants to fly! ...Show more
$24.99
AUD
Category: Picture Books
All bodies are brilliant bodies, no matter what they look like. They will change as you get older, some things will change quicker than others, some might not change at all!Everyone has a bum. Nipples are normal. It isn't rude to be nude!
$19.99
AUD
Category: Picture Books
An inclusive picture book for grandparents everywhere. In every country around the world are grandmas short and tall. Though they go by different names, we love them one and all. From talented duo Ashleigh Barton and Martina Heiduczek, comes a charming and heart-warming book that celebrates the many different ways we say grandma. What Do You Call Your Grandma? is a love letter to grandmothers and families from every corner of the globe. ...Show more