Rabble's LGBTQIA+ picks from across Biography, General Fiction, Young Adult Fiction, Sci-Fi, Fantasy and Comics. You should be able to see the original category under the title. Feel free to let us know about any titles you think should be included!
*Work in progress*
$19.99
AUD
Category: Young Adult
An emotional tale of identity, sexuality and suicide derived from personal experience about three teenage boys who struggle to come to terms with their homosexuality in a small Western Australian town. On the surface, nerd Zeke, punk Charlie and footy wannabe Hammer look like they have nothing in common . But scratch that surface and you'd find three boys in the throes of coming to terms with their homosexuality in a town where it is invisible. Invisible Boys is a raw, confronting YA novel that explores the complexities and trauma of rural gay identity with painful honesty, devastating consequences and, ultimately, hope. ...Show more
$29.99
AUD
Category: Young Adult
Yadriel has summoned a ghost, and now he can't get rid of him. When his traditional Latinx family has problems accepting his true gender, Yadriel becomes determined to prove himself a real brujo. With the help of his cousin and best friend Maritza, he performs the ritual himself, and then sets out to fi nd the ghost of his murdered cousin and set it free. However, the ghost he summons is actually Julian Diaz, the school's resident bad boy, and Julian is not about to go quietly into death. He's determined to find out what happened and tie off some loose ends before he leaves. Left with no choice, Yadriel agrees to help Julian, so that they can both get what they want. But the longer Yadriel spends with Julian, the less he wants to let him leave. ...Show more
$2.50
AUD
Category: Sexuality and Gender | Series: Penguin Modern
Fifty new books, celebrating the pioneering spirit of the Penguin Modern Classics series, from inspiring essays to groundbreaking fiction and poetry. I am Black and lesbian, and what you hear in my voice is fury, not suffering. From the self-described 'black, lesbian, mother, warrior, poet, these soarin g, urgent essays on the power of women, poetry and anger are filled with darkness and light. ...Show more
$19.99
AUD
Category: SFF Sci-Fi / Fantasy | Series: Wayfarers | Reading Level: very good
SHORTLISTED FOR THE BAILEY'S WOMEN'S PRIZE FOR FICTION 'A quietly profound, humane tour de force' Guardian The beloved debut novel that will restore your faith in humanity #SmallAngryPlanet When Rosemary Harper joins the crew of the Wayfarer, she isn't expecting much. The ship, which has seen better day s, offers her everything she could possibly want: a small, quiet spot to call home for a while, adventure in far-off corners of the galaxy, and distance from her troubled past. But Rosemary gets more than she bargained for with the Wayfarer. The crew is a mishmash of species and personalities, from Sissix, the friendly reptillian pilot, to Kizzy and Jenks, the constantly sparring engineers who keep the ship running. Life on board is chaotic, but more or less peaceful - exactly what Rosemary wants. Until the crew are offered the job of a lifetime: the chance to build a hyperspace tunnel to a distant planet. They'll earn enough money to live comfortably for years... if they survive the long trip through war-torn interstellar space without endangering any of the fragile alliances that keep the galaxy peaceful. But Rosemary isn't the only person on board with secrets to hide, and the crew will soon discover that space may be vast, but spaceships are very small indeed. PRAISE FOR THE WAYFARERS 'Never less than deeply involving' DAILY MAIL 'Explores the quieter side of sci-fi while still wowing us with daring leaps of imagination' iBOOKS 'So much fun to read' HEAT 'Chambers is simply an exceptional talent, quietly and beautifully redefining the space opera' TOR.COM 'The most fun that I've had with a novel in a long, long time' iO9 ...Show more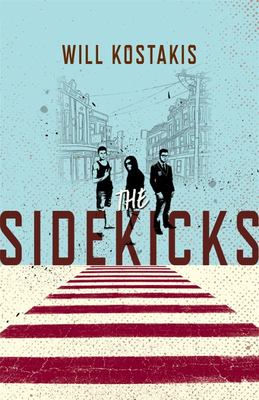 $19.99
AUD
Category: Young Adult
Ryan, Harley and Miles are very different people--the swimmer, the rebel and the nerd. All they've ever had in common is Isaac, their shared best friend.When Isaac dies unexpectedly, the three boys must come to terms with their grief and the impact Isaac had on each of their lives. In his absence, Ryan, Harley and Miles discover things about one another they never saw before, and realize there may be more tying them together than just Isaac.In this intricately woven story told in three parts, award-winning Australian author Will Kostakis makes his American debut with a heartwarming, masterfully written novel about grief, self-discovery and the connections that tie us all together. ...Show more
$19.99
AUD
Category: General Fiction
Teeming with energy, humour and heart, a love song to black Britain told by twelve very different people. Grace is a Victorian orphan dreaming of the mysterious African father she will never meet. Winsome is a young Windrush bride, recently arrived from Barbados. Amma is the fierce queen of her 1980s squatters' palace. Morgan, who used to be Megan, is blowing up on social media, the newest activist-influencer on the block. Twelve very different people, mostly black and female, more than a hundred years of change, and one sweeping, vibrant, glorious portrait of contemporary Britain. Bernardine Evaristo presents a gloriously new kind of history for this old country- ever-dynamic, ever-expanding and utterly irresistible. ...Show more
$19.99
AUD
Category: Young Adult
  It's a hot summer, and life's going all right for Jackson and his family on the Mish. It's almost Christmas, school's out, and he's hanging with his mates, teasing the visiting tourists, avoiding the racist boys in town. Just like every year, Jackson's Aunty and annoying little cousins visit from the city - but this time a mysterious boy with a troubled past comes with them… As their friendship evolves, Jackson must confront the changing shapes of his relationships with his friends, family and community. And he must face his darkest secret - a secret he thought he'd locked away for good.  Compelling, honest and beautifully written, The Boy from the Mish is about first love, identity, and the superpower of self-belief. ...Show more
What's the T?
by Juno Dawson; Soofiya (Illustrator)
$19.99
AUD
Category: Young Adult
Discover what it means to be a young transgender or non-binary person in the twenty-first century in this frank and funny guide for 14+ teens, from the author of This Book is Gay. In What's the T?, Stonewall ambassador, bestselling trans author and former PSHE teacher Juno Dawson defines a myriad of lab els and identities and offers uncensored advice on coming out, sex and relationships with her trademark humour and lightness of touch. Juno has also invited her trans and non-binary friends to make contributions, ensuring this inclusive book reflects as many experiences as possible, and features the likes of Travis Alabanza and Jay Hulme. The companion title to the groundbreaking This Book Is Gay, What's the T? tackles the complex realities of growing up trans with honesty and humour, and is joyfully illustrated by gender non-conforming artist Soofiya. ...Show more
$19.99
AUD
Category: SFF Sci-Fi / Fantasy | Series: Wayfarers
Embark on an exciting, adventurous, and dangerous journey through the galaxy with the motley crew of the spaceship Wayfarer in this fun and heart-warming space opera-the sequel to the acclaimed The Long Way to a Small, Angry Planet.Lovelace was once merely a ship's artificial intelligence. When she wake s up in a new body, following a total system shut-down and reboot, she has no memory of what came before. As Lovelace learns to negotiate the universe and discover who she is, she makes friends with Pepper, an excitable engineer, who's determined to help her learn and grow.Together, Pepper and Lovey will discover that no matter how vast space is, two people can fill it together. ...Show more
$32.99
AUD
Category: General Fiction | Reading Level: Adult
Booker Prize Winner 2020. It is 1981. Glasgow is dying and good families must grift to survive. Agnes Bain has always expected more from life. She dreams of greater things: a house with its own front door and a life bought and paid for outright (like her perfect, but false, teeth). But Agnes is abando ned by her philandering husband, and soon she and her three children find themselves trapped in a decimated mining town. As she descends deeper into drink, the children try their best to save her, yet one by one they must abandon her to save themselves. It is her son Shuggie who holds out hope the longest. Shuggie is different. Fastidious and fussy, he shares his mother's sense of snobbish propriety. The miners' children pick on him and adults condemn him as no' right. But Shuggie believes that if he tries his hardest, he can be normal like the other boys and help his mother escape this hopeless place. Douglas Stuart's Shuggie Bain lays bare the ruthlessness of poverty, the limits of love, and the hollowness of pride. A counterpart to the privileged Thatcher-era London of Alan Hollinghurst's The Line of Beauty, it also recalls the work of Édouard Louis, Frank McCourt, and Hanya Yanagihara. It is a blistering debut by a brilliant novelist with a powerful and important story to tell.     ...Show more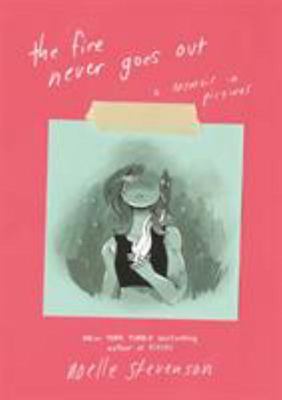 $34.99
AUD
Category: Comics
From Noelle Stevenson, the New York Times bestselling author-illustrator of Nimona, comes a captivating, honest illustrated memoir that finds her turning an important corner in her creative journey--and inviting readers along for the ride. In a collection of essays and personal mini-comics that span e ight years of her young adult life, author-illustrator Noelle Stevenson charts the highs and lows of being a creative human in the world. Whether it's hearing the wrong name called at her art school graduation ceremony or becoming a National Book Award finalist for her debut graphic novel, Nimona, Noelle captures the little and big moments that make up a real life, with a wit, wisdom, and vulnerability that are all her own. ...Show more
$17.99
AUD
Category: Young Adult | Series: Gilded
"Namina Forna Could Be The Toni Morrison Of YA Fantasy."-Refinery 29 The start of a bold and immersive West African-inspired, feminist fantasy series for fans of Children of Blood and Bone and Black Panther. In this world, girls are outcasts by blood and warriors by choice.   Sixteen-year-old Deka liv es in fear and anticipation of the blood ceremony that will determine whether she will become a member of her village. Already different from everyone else because of her unnatural intuition, Deka prays for red blood so she can finally feel like she belongs.   But on the day of the ceremony, her blood runs gold, the color of impurity-and Deka knows she will face a consequence worse than death.   Then a mysterious woman comes to her with a choice: stay in the village and submit to her fate, or leave to fight for the emperor in an army of girls just like her. They are called alaki-near-immortals with rare gifts. And they are the only ones who can stop the empire's greatest threat.   Knowing the dangers that lie ahead yet yearning for acceptance, Deka decides to leave the only life she's ever known. But as she journeys to the capital to train for the biggest battle of her life, she will discover that the great walled city holds many surprises. Nothing and no one are quite what they seem to be-not even Deka herself. ...Show more